Financial
Westpac's digital push reflects banking sector's big tech problem – The Australian Financial Review
ChanticleerWestpac's shift into banking-as-a-service is an admission that its existing tech platform will always struggle to keep up with changing customer preferences.There is so much bad news in Westpac's annual result – a 15 per cent fall in cash profit, a 15 per cent cut to the dividend, falls in return on equity and net…
Chanticleer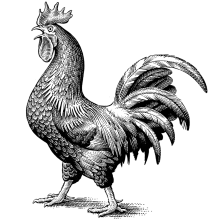 Westpac's shift into banking-as-a-service is an admission that its existing tech platform will always struggle to keep up with changing customer preferences.
There is so much bad news in Westpac's annual result – a 15 per cent fall in cash profit, a 15 per cent cut to the dividend, falls in return on equity and net interest margin and a dilutive $2.5 billion capital raising – that it's tempting to see the group's announcement of a new digital push as a bit of light in the dark.
But while chief executive Brian Hartzer's shift towards what he's calling "banking as a service" does represent a potential differentiator for the bank, it's also based on a grim reality: rebuilding the bank's core systems remains an extremely difficult and expensive task.
Or as Antony Jenkins, the former Barclays CEO and the founder of Westpac's new technology partner 10x told the bank's internal news service: "For all the progress banks have made – and it is significant in terms of adding modern technology to the customer experience – they are inhibited by the fact that legacy technologies are very expensive to operate, highly fragmented and don't generally run in real time unlike the customer expectation."
Westpac plans to build a new banking platform on the banking technology stack developed by 10x, which has apparently been named to inspire banks to deliver 10 times better service in a modern age (geddit?).
This will be completely separate from Westpac's core banking platform. And rather than being offered to existing customers, the platform on 10x is designed to allow Westpac's institutional customers and fintech partners to effectively rent Westpac's banking licence and offer Westpac products to their own customers.
And hey presto, welcome to banking as a service.
Westpac will take an undisclosed equity stake in 10x and will essentially run this as an experiment, at least initially.
"In the long term, if that platform proves up in the way that we think it may, it's potentially something we can fold back into our own core operating environment and thereby drive our own cost and flexibility in a better direction," Hartzer says.
Hartzer has long been wary about banks and even fintech companies that do little more than perch fresh-looking customer interfaces on top of the spaghetti of existing core banking platforms.
Competitive urgency
"Being a truly digital-ready bank is about more than having a cool app. Because apps can be copied, customer experience can be copied.
"Of course you need to have that great customer experience, absolutely, but you also need to be set up to run yourself in a digital way internally, but also to partner with some of these news fintech companies and new services that we want to make available to our customers."
Was Hartzer caught off guard by the speed of the change happening in the market? On Monday, he said there was a "level of competitive urgency about trying to put digital services into the market", which at least suggests there is recognition that waiting to reconfigure Westpac's core banking platform for these new digital products is no longer realistic.
It should be noted Westpac has made important strides on the tech front in recent years. It hasn't had a severity 1 tech stability incident in more than 18 months (and only two in the past two years) and has been able to deliver increasing levels of service to customers via digital channels. Digital transactions rose 10 per cent in 2018-19, while branch transactions fell 11 per cent.
But to Hartzer's point about shiny apps and customer interfaces, this is really about meeting customers' expectations and preferences.
Which is why using 10x to turbo-charge the testing of a new banking model can make some sense.
Clearly, a great leap forward will involve a completely new way of operating, on a completely new tech platform. And in an environment where revenue growth is likely to be close to zero, banking as a service is worth a try.
The challenge here will be in the execution. New platforms are never easy to get right – particularly when you're working to ensure the old one keeps up with the times.
James Thomson is a Chanticleer columnist at The Australian Financial Review based in Melbourne. James was previously the Companies editor and the editor of BRW Magazine. Connect with James on Twitter. Email James at j.thomson@afr.com

Most Viewed In Chanticleer
Did You See This CB Softwares?
37 SOFTWARE TOOLS... FOR $27!?
Join Affiliate Bots Right Away