News
Should We Celebrate Joe Biden's Economic "Achievements"?
I'm not a fan of Joe Biden's economic policy, particularly his tax-and-spend agenda.
I also don't approve when the Biden Administration uses phony numbers and phony arguments.
But what's really baffling is the use of accurate numbers to make dumb arguments.
What do I mean by that? Well, here's a tweet from the Democratic Congressional Campaign Committee celebrating a 2¢-per-gallon reduction in gas prices over a two-week period.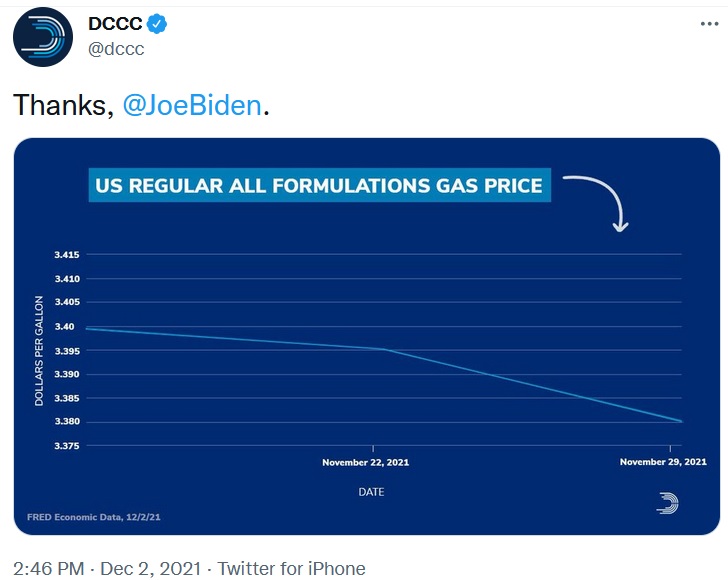 There's only one problem with this tidbit of data.
If you look at what's happened to gas prices during Biden's time in office, the recent 2¢ reduction is swamped by $1 increase over the past year.