Financial
Nitro considers IPO from tech's fast lane – The Australian Financial Review
ChanticleerThe long-term approach to growth that digital document software group Nitro has taken looks smart in the current climate around tech and floats.It's not every start-up founder who quotes value investing legend Ben Graham. But in the current climate, Sam Chandler of Australian-born software group Nitro might just well be speaking the language investors want…
Chanticleer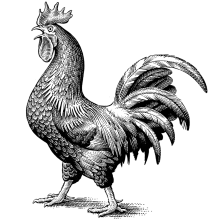 The long-term approach to growth that digital document software group Nitro has taken looks smart in the current climate around tech and floats.
It's not every start-up founder who quotes value investing legend Ben Graham. But in the current climate, Sam Chandler of Australian-born software group Nitro might just well be speaking the language investors want to hear.
Nitro, which writes software that helps businesses create, edit, sign and manage digital documents, and competes with $191 billion giant Adobe and $16 billion group DocuSign, has been laying the groundwork for an ASX listing for some months.
Clearly, Chandler and his investors, which include 36-year-old US venture firm Battery Ventures, local accelerator Starfish Ventures and later-stage investors Alium Capital and Regal Funds Management, are keeping their options open in the current climate.
They will consider a listing among a number of other growth options.
Nitro is a very different business to those that have recently abandoned Australian float plans, including consumer lender Latitude Financial, quick service restaurant group Retail Zoo and proptech play Property Guru.
Its focus on selling to big business, and not consumers, also differentiates it from the big US tech floats that have struggled this year, including Uber, Lyft and Peleton.
But the spectacular rise and fall of co-working group WeWork – which went from $75 billion float candidate to fighting for its very survival in the space of a few months – has led to a clear change in sentiment towards the tech sector in financial markets.
Michael Brown, a general partner at Battery and a Nitro board member, says the pendulum might not have swung completely, but the mood has certainly shifted.
"There's a recognition that it is not prudent to burn cash, to grow at all costs. Long-term, sustainable growth is very attractive," he says from his base in Boston.
Chandler, who is on a flying visit to Nitro's office in Dublin, where the bulk of the group's engineering and product team is based, is alive to the changing sentiment.
"You've probably had some technology companies that weren't truly technology companies, chasing technology multiples," he says.
"There are a lot of companies that have been built with pretty poor unit economics. You can fund those companies in certain markets, but not all."
What Nitro has on its side is a history that suggests it has been able to get funding in different markets, and for different reasons.
Chandler had grown up reading about Warren Buffett and Graham – "I was a bit of weird kid," he says – but as a high schooler living south of Launceston, it was the huge fortunes being made in the Dot Com era that drew him towards starting technology businesses.
He started his first company at 16 and his second at 21, while studying at Melbourne's RMIT. By 2005 he had co-founded Nitro, a small start-up offering the first real alternative to the legacy PDF tool. Fellow co-founder Richard Wenzel also remains with the business as senior vice president of tax and treasury. The business shifted to San Francisco in 2009.
In the early days, Nitro was essentially bootstrapped, with just $1.5 million raised over the seven years to 2012. Major funding rounds in late 2014 and early 2017 were more focused on driving growth.
Chandler won't discuss figures, but it is understood Nitro's annual revenue in the 2020 financial year will be around $US40 million ($58 million). He says the business is hovering between cashflow negative and break even.
"We could be profitable tomorrow right now if we chose to be, but we continue to invest in the business because we believe in the size of the opportunity," Chandler says.
He quotes Ben Graham's famous line to emphasise the long-term view he's tried to take: In the short run the market is a voting machine, in the long run it's a weighing machine.
"You can be temporarily right but if it's not supported by good fundamentals, eventually those decisions catch up with you," Chandler says.
There have been a few key strategic tweaks along the way, including the shift from a sales model built around one-off license sales to subscriptions in 2016, which has pushed revenue growth from the enterprise-focused part of the business (the majority) above 50 per cent.
But the most important change has been the move from a focus on small business customers to enterprises.
Nitro says its products have been deployed to 65 per cent of the Fortune 500, including ExonMobil, UnitedHealth Group, Wood Group, Thermo Fisher, BNY Mellon, Chubb, Experian, Caterpillar and Icon. Big Australian customers include Ausenco, Bluescope Steel, Pacific National and CBRE.
The shift to enterprise customers means Nitro is riding a key tech trend.
While consumer-facing tech companies are out of favour, the share prices of US enterprise software groups have performed strongly, with IPOs from the likes of cloud computing group Fastly, video software provider Zoom Technologies, monitoring firm Datadog and cyber security group Crowdstrike delivering strong gains from investors.
These businesses enjoy a tailwind from the overdue digitising of the enterprise, which is being underpinned by two key factors.
Firstly, big companies are seen as more stable than SMEs in times of economic fragility.
And secondly, big companies have been slow to digitise back-end processes because of the cost and complexity involved.
But Chandler says the digital interfaces these big companies have built for their customers have forced something of a reckoning.
He tells the story of a big bank he's seen where a customer can apply for a loan on their smartphone within minutes, but the back-end processes involves the collation of a bunch of PDF documents that get sent to India to be manually entered in a database before the documents are then printed out and authorised, then scanned again and emailed back to the customer.
Did You See This CB Softwares?
37 SOFTWARE TOOLS... FOR $27!?
Join Affiliate Bots Right Away
What Chandler calls "analogue interruptions" in a business process – that is, having to print something out – is where Nitro's opportunity lies.
"We find our value proposition resonates big and small, but especially in these very large organisations where you couldn't possibly know where all those analogue interruptions happen."
Battery's Michael Brown says the digitisation of big business is in its early phase, and argues Nitro's ability to cover what DocuSign does in e-signing products and Adobe does with digital documents is its advantage.
"Nitro comes in with a great user interface, fully integrated… and they do it at a price point that is really compelling. That is game changing in our opinion."
Perhaps more importantly, Nitro hasn't grown its product suite by buying up other firms and making them fit.
"They've been very thoughtful and methodical about how they've built the business.
"We haven't done lot acquisitions and stitch things together…it's been very organic and pure."
Brown says Nitro will carefully consider its options; the wave of private capital that has flooded into technology as global interest rates have fallen means there are plenty of options for technology companies with unique propositions. Having a pathway to profitability doesn't hurt right now, either.
"We've got the benefit of not having to raise capital right now."
Given Brown has been in venture capital since 1998, I can't resist asking how this current period of very high tech valuations compares to the Dot Com boom.
Brown argues it's chalk and cheese. Back in the late 1990s, the internet was so new that it was bad experience for most consumers; this meant the eyeballs early internet companies won simply couldn't be monetised.
Today's start-ups are on much firmer ground. Software is a vital part of many organisations and low-cost cloud infrastructure means start-ups can build much more resilient business models from day one.
The inflation in valuations is being driven not from hype and blind hope, but by the hunt for yield caused by falling rates.
Yes, investors may need to pay more to get into tech companies, but there's unlikely to be a tech wreck that wipes out returns.
"They may be overvalued, but the big difference is there is actually value in these companies," Brown says.
Who knows, even Ben Graham might agree.
Read More
Unable to follow, try again

James Thomson is a Chanticleer columnist at The Australian Financial Review based in Melbourne. James was previously the Companies editor and the editor of BRW Magazine. Connect with James on Twitter. Email James at j.thomson@afr.com