Sport
Man in his 50s dies after east Belfast house fire
A man in his 50s has died as a result of a house fire in east Belfast.The incident happened on Saturday at about 19:30 GMT in Clarawood Park, police said.An investigation into the cause of the fire, which is not being treated as suspicious, has begun. East Belfast DUP MLA Robin Newton described it as…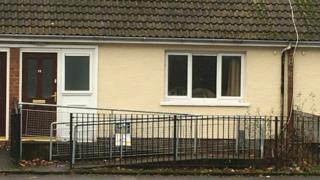 A man in his 50s has died as a result of a house fire in east Belfast.
The incident happened on Saturday at about 19:30 GMT in Clarawood Park, police said.
An investigation into the cause of the fire, which is not being treated as suspicious, has begun.
East Belfast DUP MLA Robin Newton described it as "a tragic incident" and extended his sympathies to "those who have lost a loved one".
"Whatever the cause of the tragedy it is all the more heartbreaking for the family and friends of the deceased coming at this festive time of the year," he added.
'Accidental'
Northern Ireland Fire and Rescue Service (NIFRS) Assistant Chief Fire and Rescue Officer Alan Walmsley said crews had quickly entered the house and rescued the man from the upstairs bedroom.
"They carried out first aid but unfortunately the gentleman has now passed away," he said.
Did You See This CB Softwares?
37 SOFTWARE TOOLS... FOR $27!?
Join Affiliate Bots Right Away
Mr Walmsley said the NIFRS believes the cause of the fire was accidental.
He added that investigations had indicated there was no working smoke alarm in the property.
"This is the second fatality we have had in the month of December in an accidental house fire in Northern Ireland," he said.
"We're asking everybody to consider this tragedy, think of the pain the family is going through and consider how they can keep themselves and their families safe.
"We are trying to tell everybody about the impact of having a working smoke alarm in their home," he added.