News
Coronavirus and Federalism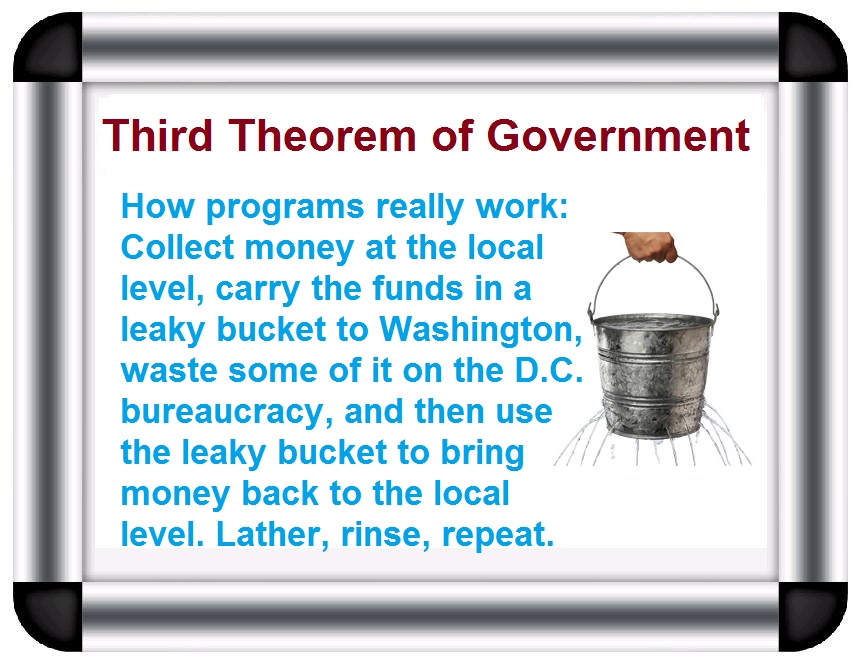 I was a big fan of federalism (to the extent it still exists) before any of us ever heard of the coronavirus.
And, given the federal government's incompetent response to the pandemic, I'm an even bigger fan of federalism today.
Though that doesn't mean states are paragons of efficiency and competence. Here's a map from the New York Times showing the percent of each state's population that has receive at least one shot of the vaccine.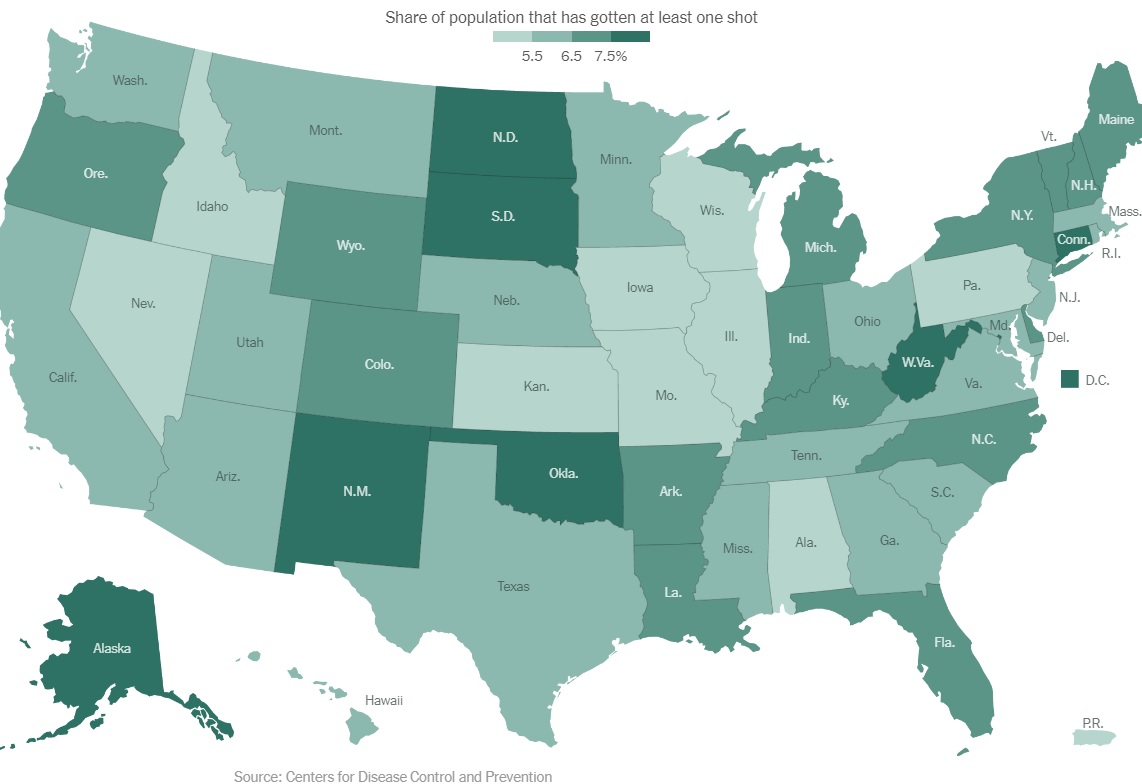 Why is Oklahoma doing so much better than Kansas? Why is West Virginia so far ahead of Pennsylvania?
Part of the answer is whether the states were willing to let Washington micro-manage their delivery.
The Wall Street Journal editorialized a few days ago about lessons we should learn.
The gap continues to grow between states that are getting shots into arms, and those arguing over who gets what and when. North Dakota had administered some 84% of its supply as of Jan. 23, and West Virginia about 83%—far better than states like California (45%) or Alabama (47%). Federalism is showing what works—and what doesn't. …The risk is that Team Biden tries to micromanage state administration of the vaccine, especially now that the media, Democrats and some public-health officials are blaming slow state rollouts on a "vacuum" of federal leadership. But vaccine administration was always intended to be state-led, and too many jurisdictions squandered the ample time they had for preparation. …the biggest state mistakes so far have been adhering too much to the federal government's initial guidance… The states with the highest per capita vaccination rates are all rule-breakers—Alaska (12,885 per 100,000), West Virginia (11,321), and North Dakota (9,602) as of Jan. 23. Top performers also thought creatively about how best to distribute and administer the vaccine, even if that meant departing from federal advice. …Mr. Biden is under pressure from the left to infuse the vaccine rollout with "equity" politics. As California (5,568 per 100,000) and New York (5,816 per 100,000) show, such bickering is a recipe for fewer vaccines and more deaths.

Did You See This CB Softwares?

37 SOFTWARE TOOLS... FOR $27!?

Join Affiliate Bots Right Away