Financial
Westpac's long and bumpy road to recovery – The Australian Financial Review
OpinionThe incoming chairman is running a parallel process as he sorts out the bank's regulatory issues and sets about deciding on a new chief executive.Karen MaleyColumnistIt's been just over a fortnight since Westpac announced that John McFarlane had agreed to take over as the new chairman, but the veteran banker's forceful personality is already being…
Opinion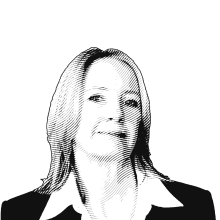 The incoming chairman is running a parallel process as he sorts out the bank's regulatory issues and sets about deciding on a new chief executive.
Karen MaleyColumnist
It's been just over a fortnight since Westpac announced that John McFarlane had agreed to take over as the new chairman, but the veteran banker's forceful personality is already being felt within the Sydney-based group.
McFarlane, of course, faces two immediate challenges: whom to appoint as the next chief executive of the country's second largest bank, and how quickly can the bank resolve the regulatory mess it finds itself in – not only with the country's financial intelligence agency, AUSTRAC, but also with ASIC and APRA.
Last last year, Westpac appointed Heidrick & Struggles to spearhead its search for a new chief executive, and the headhunting firm is hard at work preparing a list of of candidates for the role of the bank's new permanent CEO.
That role became vacant last December when Brian Hartzer abruptly quit after explosive AUSTRAC allegations that the bank committed 23 million breaches of anti-money laundering laws and had failed to properly vet thousands of payments linked to child exploitation.
But while the headhunter beavers away on its list of potential candidates, most bankers believe the list that really matters is the one McFarlane is quietly drawing up in his own mind.
One major subject of conversation in the industry is whether McFarlane, who ran ANZ for a decade,  will opt for a local banker or whether he'll make use of his UK experience – he was chairman of Barclays between 2015 and 2019 – to handpick a talented British banker.
If he chooses the first route, one candidate he will no doubt think long and hard about is Elmer Funke Kupper. After all, the two have worked together at ANZ, where Funke Kupper was a rising star, in the role of head of risk management and running the bank's Asia-Pacific division, before joining gaming giant Tabcorp in 2006.
I think the days of management consultants running banks are over.

— A senior banker
But Funke Kupper's meteoric corporate ascent was rudely interrupted in 2016, when he quit his $3.5 million a year job as chief executive of the ASX over allegations that he knew of a $200,000 payment to the family of Cambodian strongman prime minister Hun Sen when he was head of Tabcorp.
It was only last September that Funke Kupper was notified by the Australian Federal Police that it had closed its investigation into the alleged foreign bribery payments. The AFP said it "was not intending to take any action in respect of this matter".
As one banker noted, Funke Kupper's banking background means he "is all over the detail … He's got a lot of the experience required to be a chief executive."
One uncertainty McFarlane will be weighing up is whether Funke Kupper himself is ready to be subjected to the intense media and political scrutiny that would ensue if he were named the next Westpac chief executive.
And, of course, the appointment of Funke Kupper would probably provoke a lively debate at the Westpac board, given the heat the bank is now facing from the country's top regulators.
This may prompt McFarlane to favour another former ANZ executive, Nigel Williams, with whom he has also had a close working relationship.
Williams, who is chief risk officer at Commonwealth Bank, is very highly regarded in the banking industry for his intellect and his understanding of risk and regulatory issues.  He also boasts a long pedigree as a senior banker, having previously run ANZ's institutional bank, its corporate and commercial business in New Zealand, as well as serving as ANZ's chief risk officer.
Steadying the ship
In terms of internal Westpac candidates, the bank's acting chief executive, Peter King, is given credit for his role in steadying the ship after Hartzer's departure.
And McFarlane no doubt will already be forming a view on whether he could forge a close working relationship with King, who was previously Westpac's chief financial officer but who had previously announced plans to retire in August this year.
Some bankers believe the head of Westpac's consumer bank, David Lindberg, could be a serious contender for the top job, but others argue that his background will count against him.
"David is a management consultant," sniffed one senior banker. "I think the days of management consultants running banks are over. National Australia Bank tried it with Cameron Clyne, Commonwealth Bank tried it with Ian Narev …
"I think people now want to see somebody with deep banking experience."
Still, some point out that serving as a CEO under McFarlane won't be everybody's cup of tea.
They say he possesses what is politely referred to as a "healthy ego", which means there is a strong risk he'll be more of an executive chairman, rather than a traditional chairman.
"John's a smart guy, and he knows banking inside out," one of the country's top bankers says. "And he's worked in that post-crisis, highly regulated UK environment, so that will give him more confidence in dealing with the regulators."
Another top banker agrees: "John will drive the strategy far more than the new chief executive. And that means the new CEO will have far more of an execution focus."
He adds: "There's an argument that with a charismatic chairman like John McFarlane, you can afford to have a CEO who's far more humble and far more execution-focused. But the issue is finding CEOs who are happy for John to have the limelight."
Some other bankers demur. They point out that the 72-year old McFarlane is likely to be Westpac chairman for only three or four years, which means he'll be looking for the new CEO to play an active role in setting the bank's strategy, as well as in its execution.
But, of course, McFarlane's to-do list doesn't just involve finding a new CEO. He'll also be anxious for Westpac to resolve its issues with the regulators as expeditiously as possible.
The first priority is AUSTRAC. Westpac is understood to have made considerable progress towards coming up with a statement of agreed facts and admissions with the financial intelligence agency, which will in turn lay the foundation for deciding what penalty the bank should fork out.
But there are discussions between the bank and the regulator about AUSTRAC's definition of the senior management. AUSTRAC is alleging that Westpac's contraventions reflect not only systemic failures in the control environment, but also "indifference by senior management and inadequate oversight by the board".
At the same time, the corporate regulator, ASIC, is understood to be crawling all over the banking group, while the prudential regulator, APRA, is looking at whether Westpac possibly breached the Banking Act.
ASIC is understood to be taking a very close look, not only at how various executives discharged their duties over the past 10 years, but also at whether the bank complied with its continuous disclosure duties regarding its alleged money-laundering violations when it raised more than $2 billion last November.
In addition, ASIC is investigating whether Westpac's senior management and board members breached their duties under the Corporation Act, although it is understood that the directors received strong legal advice on that issue before the capital raising took place.
Meanwhile, Promontory Financial Group has been appointed to conduct an independent review of the money-laundering breaches. And an independent advisory panel – consisting of Dr Ziggy Switkowski, Dr Kerry Schott and  Colin Carter – has been set up to review the board's risk governance and accountability.
Finally – as though the beleaguered bank didn't have enough on its plate – Westpac is headed back to the Federal Court later this month, as a result of ASIC's decision to appeal against the celebrated "Wagyu and shiraz" judgment on responsible lending.
Did You See This CB Softwares?
37 SOFTWARE TOOLS... FOR $27!?
Join Affiliate Bots Right Away
Read More
Unable to follow, try again

Karen Maley writes on banking and finance, specialising in financial services, private equity and investment banking. Karen is based in Sydney. Connect with Karen on Twitter. Email Karen at karen.maley@afr.com.au