Sport
Tamara Ecclestone burglary: Two held at Stansted Airport
Image copyright PA Media Image caption Raiders targeted Tamara Ecclestone's house next to Hyde Park in December Two people have been charged over a burglary at the home of Tamara Ecclestone.Jewellery believed to be valued at £50m was stolen from the heiress's home next to London's Hyde Park in December.Maria Mester, 47, and 29-year-old Emil-Bogdan…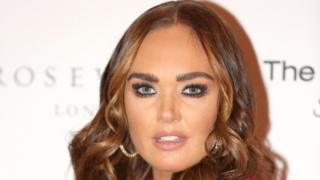 Two people have been charged over a burglary at the home of Tamara Ecclestone.
Jewellery believed to be valued at £50m was stolen from the heiress's home next to London's Hyde Park in December.
Maria Mester, 47, and 29-year-old Emil-Bogdan Savastru, both from Tower Hamlets, have been charged with conspiracy to commit burglary
Rings, earrings and a £80,000 Cartier bangle were all stolen in the burglary, according to The Sun.
Two men, aged 21 and 31, who were also arrested have been released under investigation, police said.
The burglary on 13 December occurred just after Ms Ecclestone, the daughter of ex-Formula 1 boss Bernie Ecclestone, left the country with her husband Jay Rutland and their daughter Sophia.
The raiders are believed to have entered through a garden before breaking into safes hidden in the bedroom of the 55-room house in Palace Green, Kensington.
Did You See This CB Softwares?
37 SOFTWARE TOOLS... FOR $27!?
Join Affiliate Bots Right Away