Sport
Reshuffle: Mordaunt back as Boris Johnson reshuffles non-cabinet ministers
Image copyright Reuters Former Defence Secretary Penny Mordaunt has made a return to the government, six months after being sacked by Prime Minister Boris Johnson.She takes on the role of paymaster general, as part of Mr Johnson's ongoing ministerial reshuffle.James Cleverley is demoted from Conservative Party chairman to being a joint Foreign Office and international…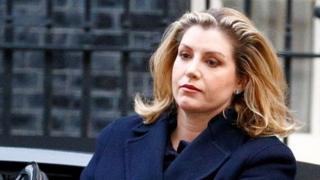 Former Defence Secretary Penny Mordaunt has made a return to the government, six months after being sacked by Prime Minister Boris Johnson.
She takes on the role of paymaster general, as part of Mr Johnson's ongoing ministerial reshuffle.
James Cleverley is demoted from Conservative Party chairman to being a joint Foreign Office and international development minister.
The appointments follow Mr Johnson rejigging his cabinet on Thursday.
It is the first such restructuring of his team since becoming prime minister last July, following which he fired Ms Mordaunt, MP for Portsmouth North, from the cabinet.
Other appointments include Christopher Pincher as a housing, communities and local government minister and Andrew Stephenson as a transport minister.
In his role as Conservative Party chairman, Mr Cleverley attended cabinet meetings. He is replaced by Amanda Milling.
As the reshuffle continues, Mr Johnson is expected to promote more female MPs to junior ministerial level with the aim of reaching a 50/50 gender balance.
Did You See This CB Softwares?
37 SOFTWARE TOOLS... FOR $27!?
Join Affiliate Bots Right Away
Downing Street is likely to continue making announcements during Thursday evening.