News
I've Watched This Video Of Daniel Radcliffe Reading Thirst Tweets About 200 Times
Celebrity·Posted 9 minutes agoSpoiler alert: He only JUST found out what thirst tweets were.by Lauren Garafano, brendendahle, Christian Zamora In case you didn't know, Unbreakable Kimmy Schmidt: Kimmy vs. The Reverend officially hits Netflix tomorrow. Courtesy Of Netflix Daniel Radcliffe stars in the interactive special, along with Ellie Kemper and Jon Hamm. And to celebrate,…
Posted 9 minutes ago
Spoiler alert: He only JUST found out what thirst tweets were.
by Lauren Garafano, brendendahle, Christian Zamora
In case you didn't know, Unbreakable Kimmy Schmidt: Kimmy vs. The Reverend officially hits Netflix tomorrow.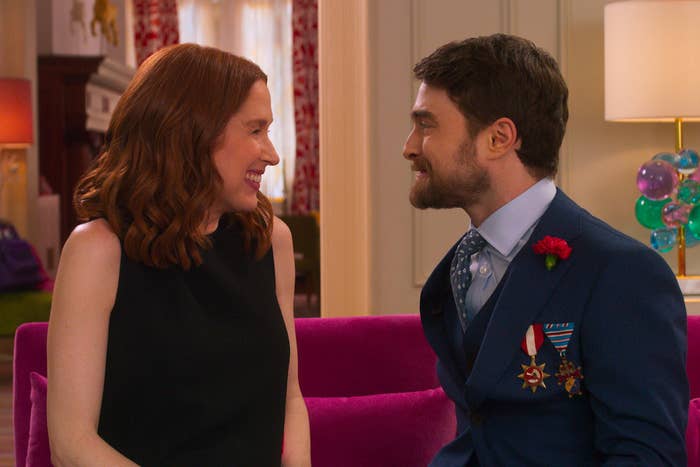 And to celebrate, we had Daniel Radcliffe Zoom in with us to read some of your thirstiest tweets about him, and it was W-I-L-D.